CUSTOM TRUCK BED TARP COVERS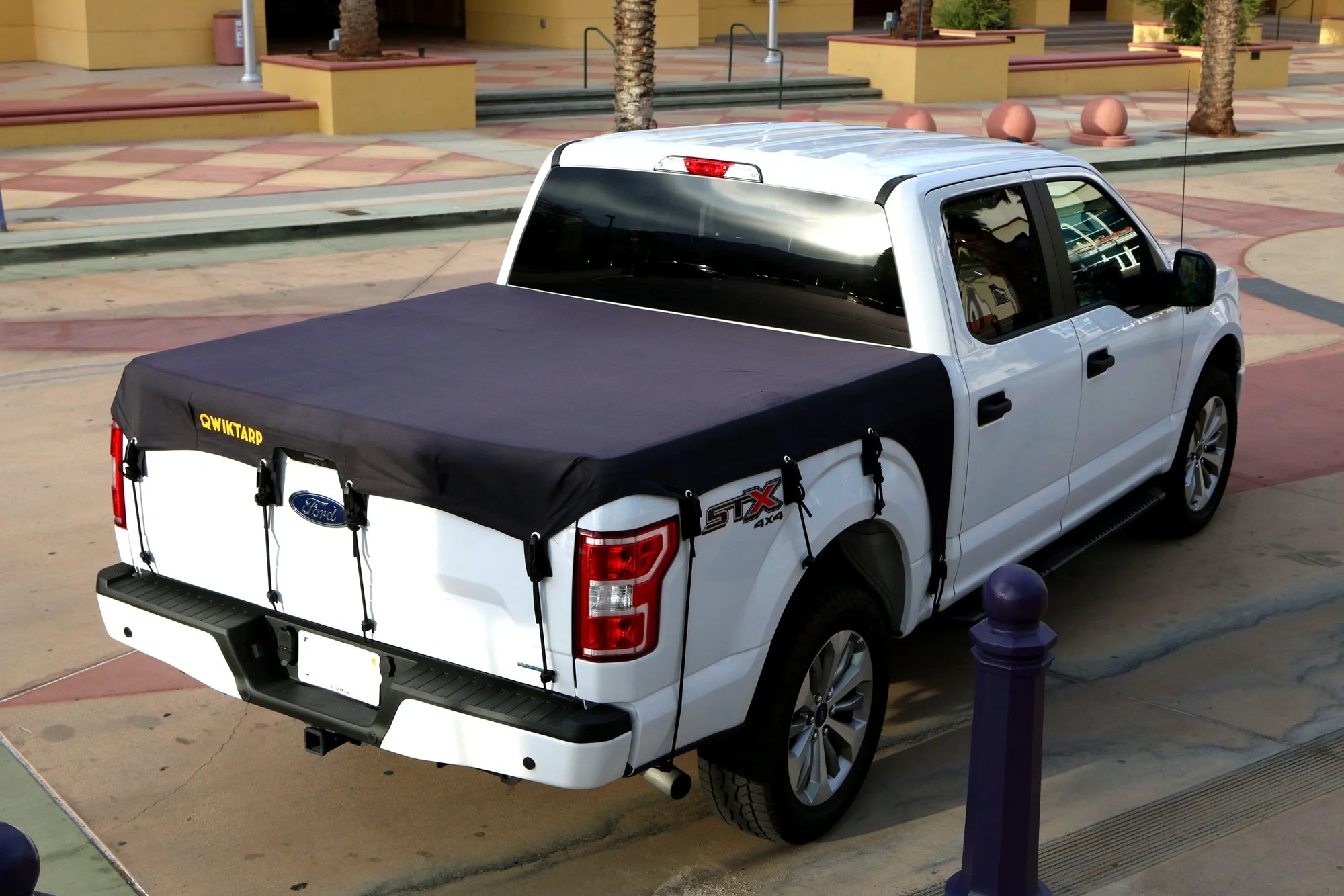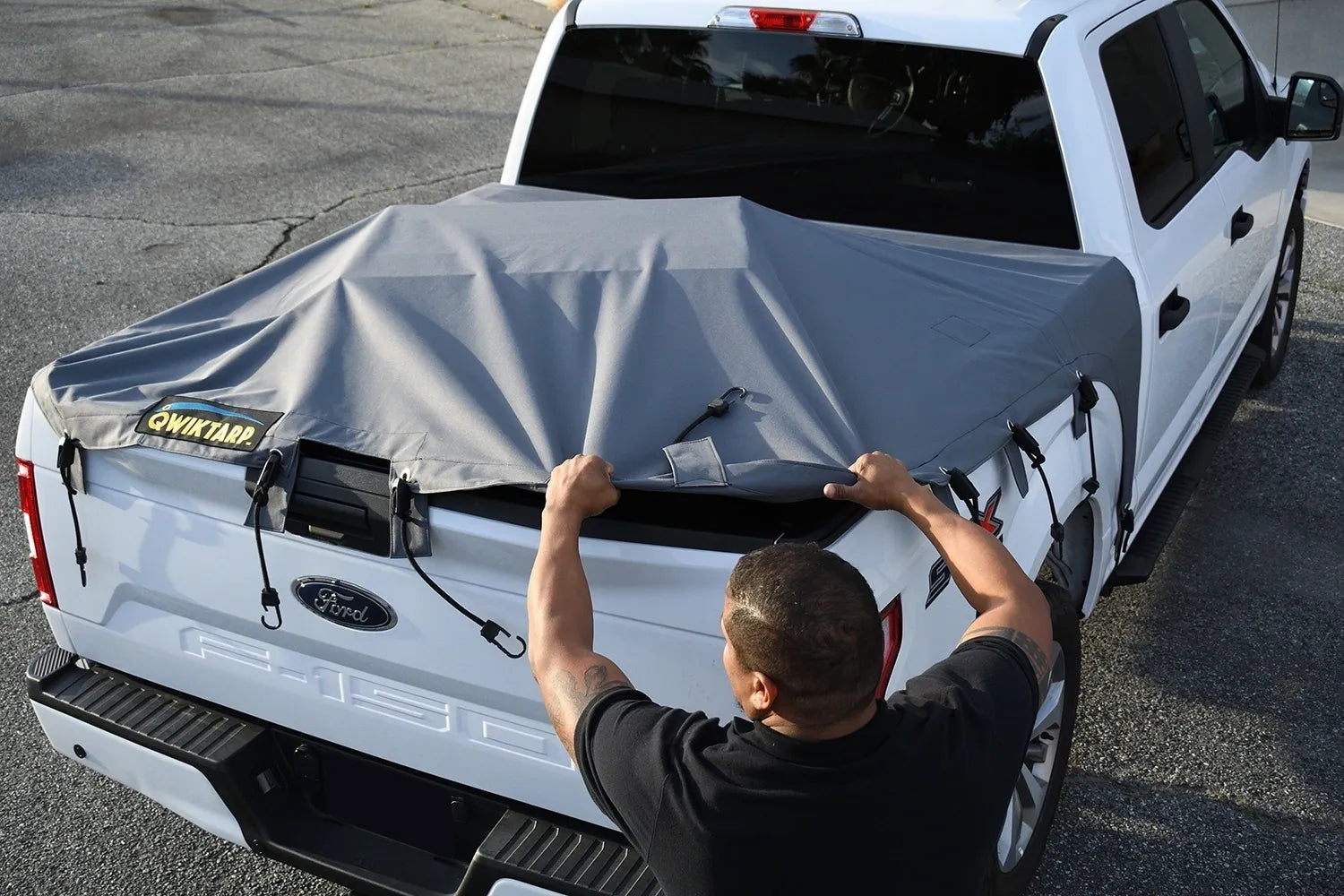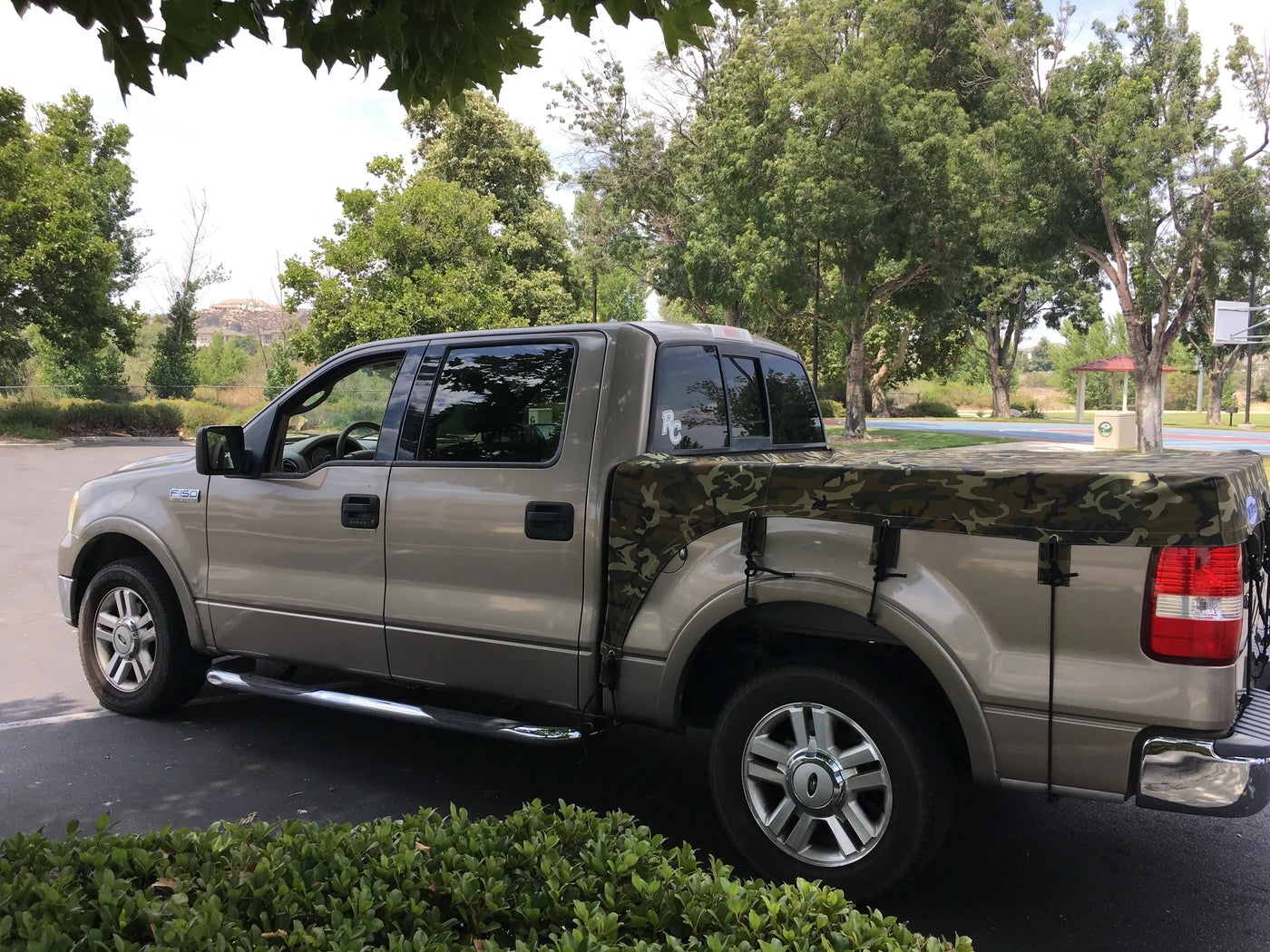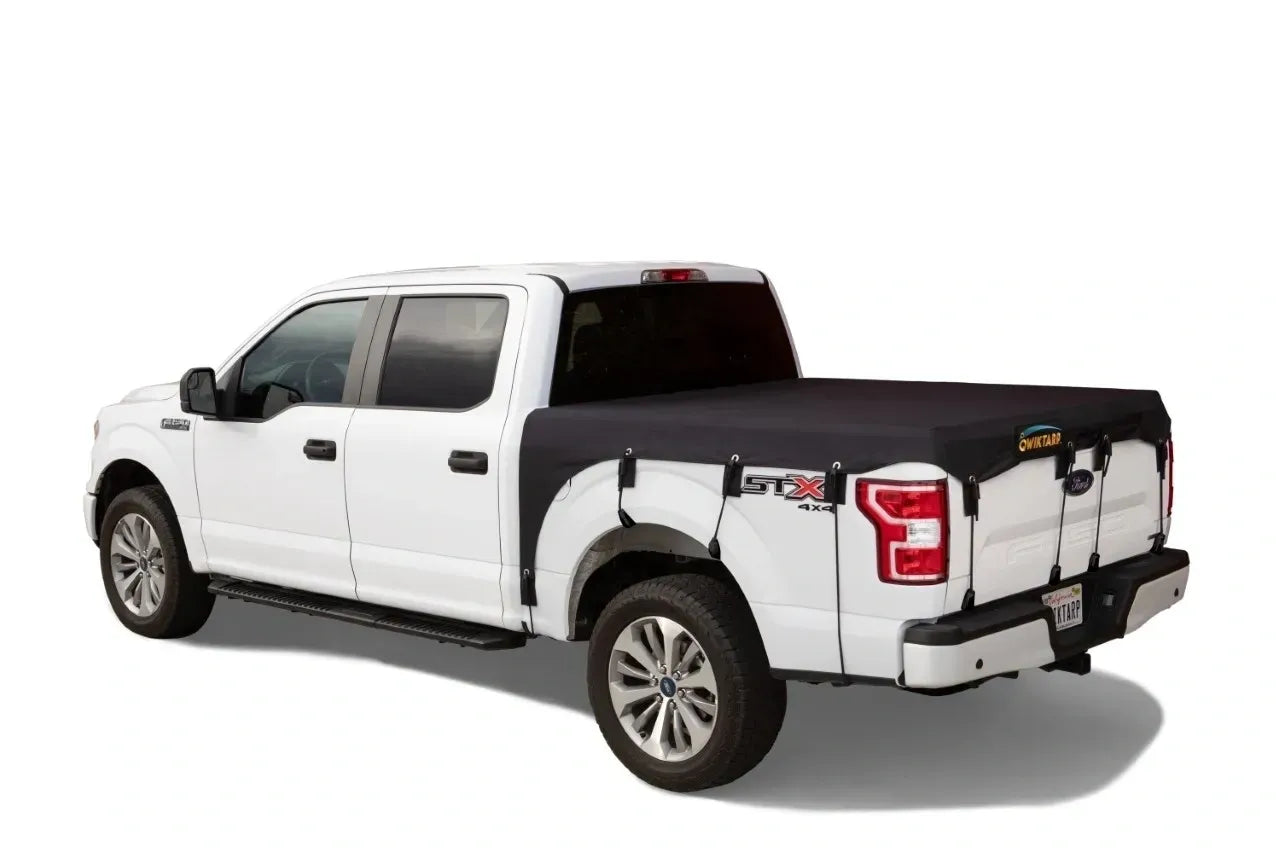 High-Quality, Durable, & Water-resistant
We were tired of using low quality tarps that you could use only one or two times before they ripped, and using cheap metal bungee cords that scratched the paint on my truck.  Qwiktarp was designed to last more than a couple of uses, it's made to last years. It's made from a high grade waterproof marine fabric, which is wind/rain/snow resistant and durable. The Qwiktarp covers all four sides of the truck bed, creating a snug seal that will shelter your cargo from the elements.
Features
1. The adjustable bungees allow you to transport cargo that extends higher than the bed of your truck. Most bed tarps are not custom on all four sides of your truck, ours is. 
2. The side lapels in our design are there to prevent scratching of your truck paint. We also provide covers for the bungee hooks, to protect your paint even further. 
3. Underneath the tarp we have installed pockets for a telescoping carbon fibre rod (sold separately), for those heavy rain areas. The rod prevents your tarp from gathering a giant pool of water in the back of your truck.